OPAL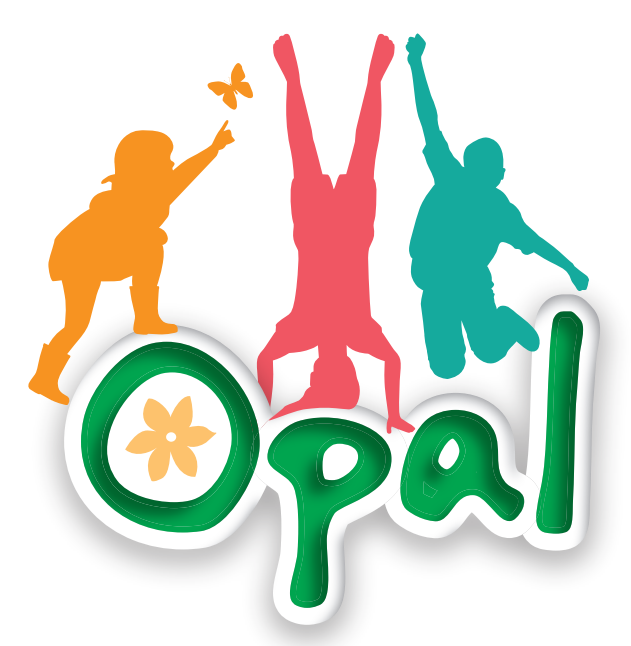 Outdoor Play and Learning (OPAL)
We started our OPAL journey in September 2022 and so far, it's been amazing! Opal has completely revitalised our play times and play is now an integral part of the school day. Research shows that playtime takes up more than 20% of a child's time at school, that is around 1.4 years of primary school life!
Previously our children were restricted to the tarmacked areas of school with KS1 and KS2 separated by different lunch times and with minimal equipment available. Since the beginning of our journey, through OPAL, we have been able to extend our lunch times, giving our children maximum time to play. We have opened our whole school grounds, giving the children access to a wide range of different environments. In addition to this we have brought everyone together, allowing our children to mix with other year groups regardless of their age or backgrounds.
At Lingey House Primary School, we believe that our children deserve the highest quality of play. Play has been long recognised as fundamental to a child's health, happiness, development and well-being. Our Vision is consistent with the opal vision: "that every child has an amazing hour of high-quality play". This allows our children to rapidly develop creativity, imagination, cooperation, resilience, stamina and confidence.
Here are some of the benefits:
Mental well-being: Research shows that OPAL children are happier, even reporting improved mental health
Physical Activity: All children are significantly more active and involved in play
Social and emotional development: High quality play gives children of all ages and backgrounds the opportunity to mix. Creating new friendships, developing both their social and emotional skills
Self-regulation: Children in OPAL schools learn to self-regulate through practice, trust and freedom
Links to learning: Many OPAL schools report an increase in creativity, imagination and collaborative skills
Accidents and risks: OPAL schools have up to 80% less reported accidents and a child's ability to identify and manage risk improves significantly
Behaviour: There is a dramatic decrease in behaviour reports due to the children being happier and busier. Happy children don't cause nearly as much trouble as bored children
Attendance: Children can't wait to come to school because OPAL schools are much more fun
Staff well-being: Supervising happier children leads to happier staff
Teaching: Teaching standards improve, as less time is spent resolving conflicts and after an hour of play children are ready to learn
Parents: We all want our children to be happy in school! A place where children can have more freedom to enjoy themselves will be detrimental to this
Some of our main zones: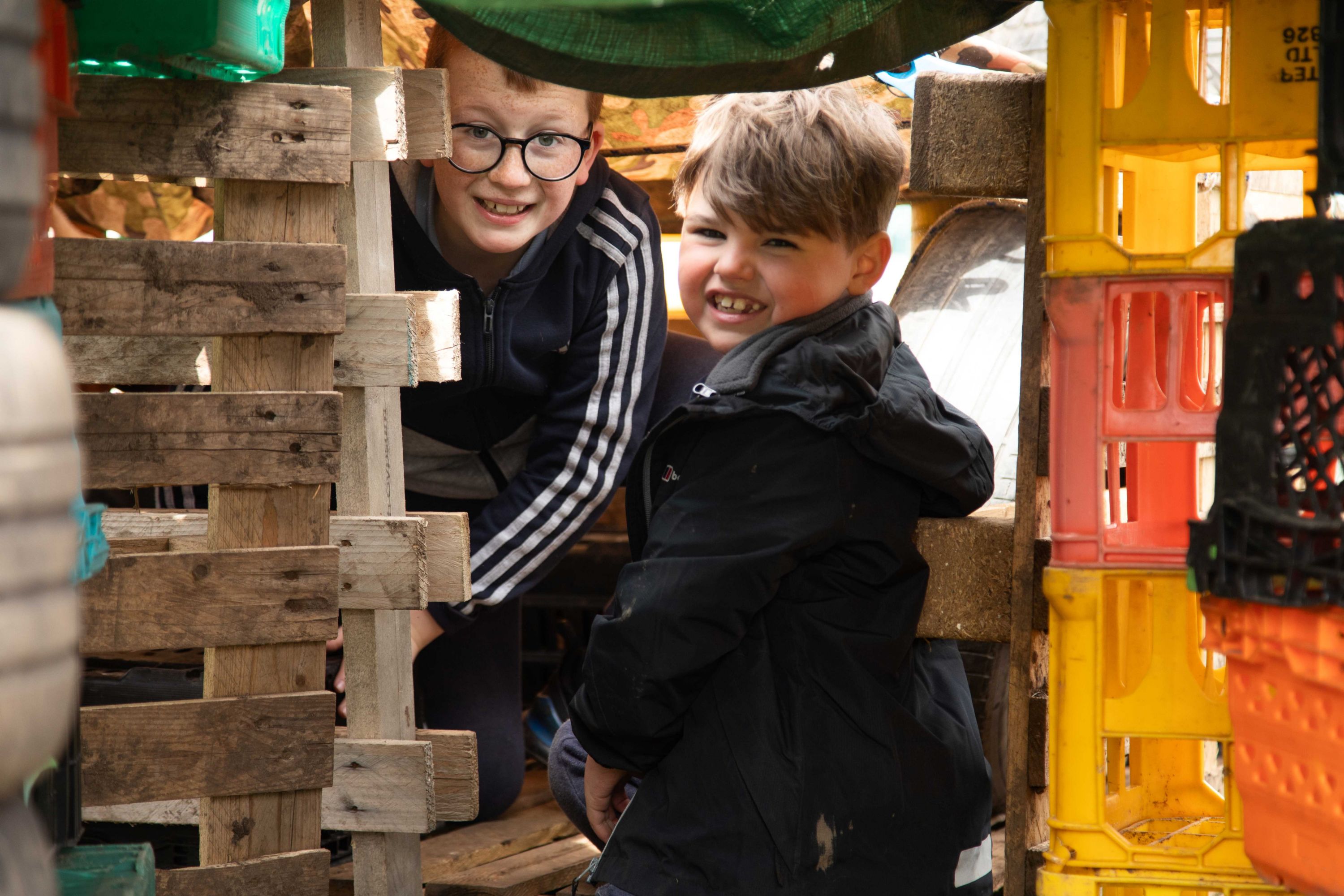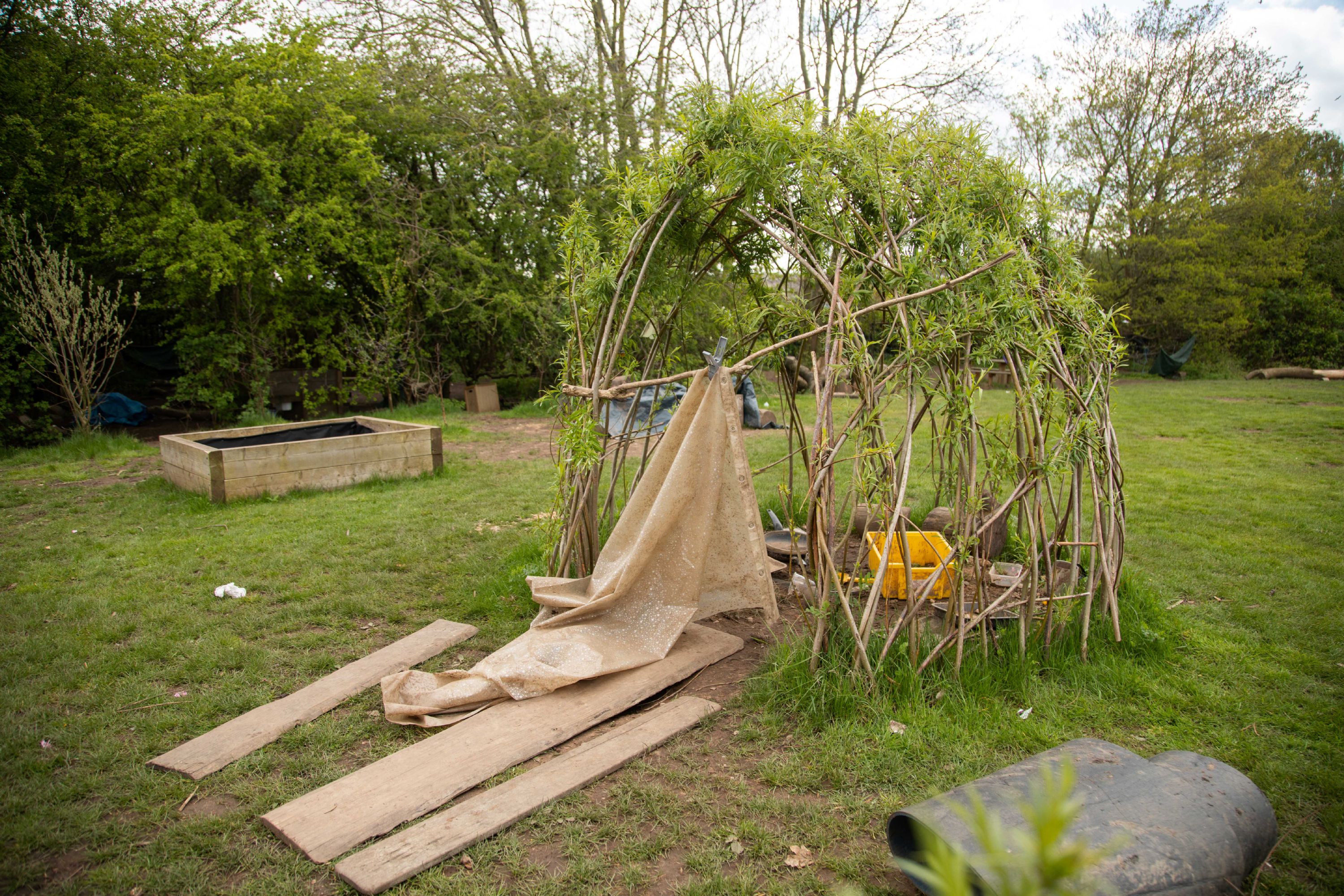 The forest (including mud kitchens)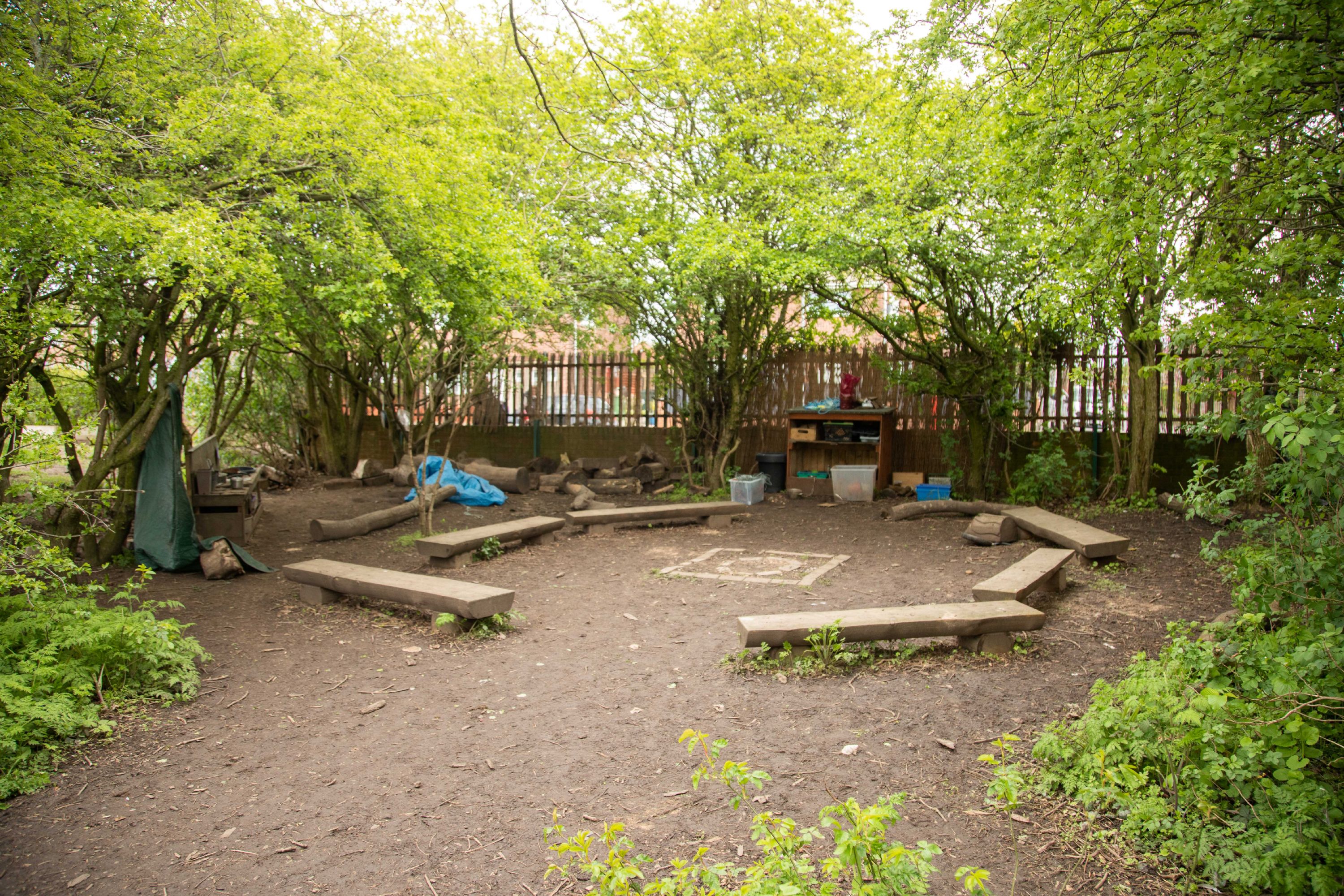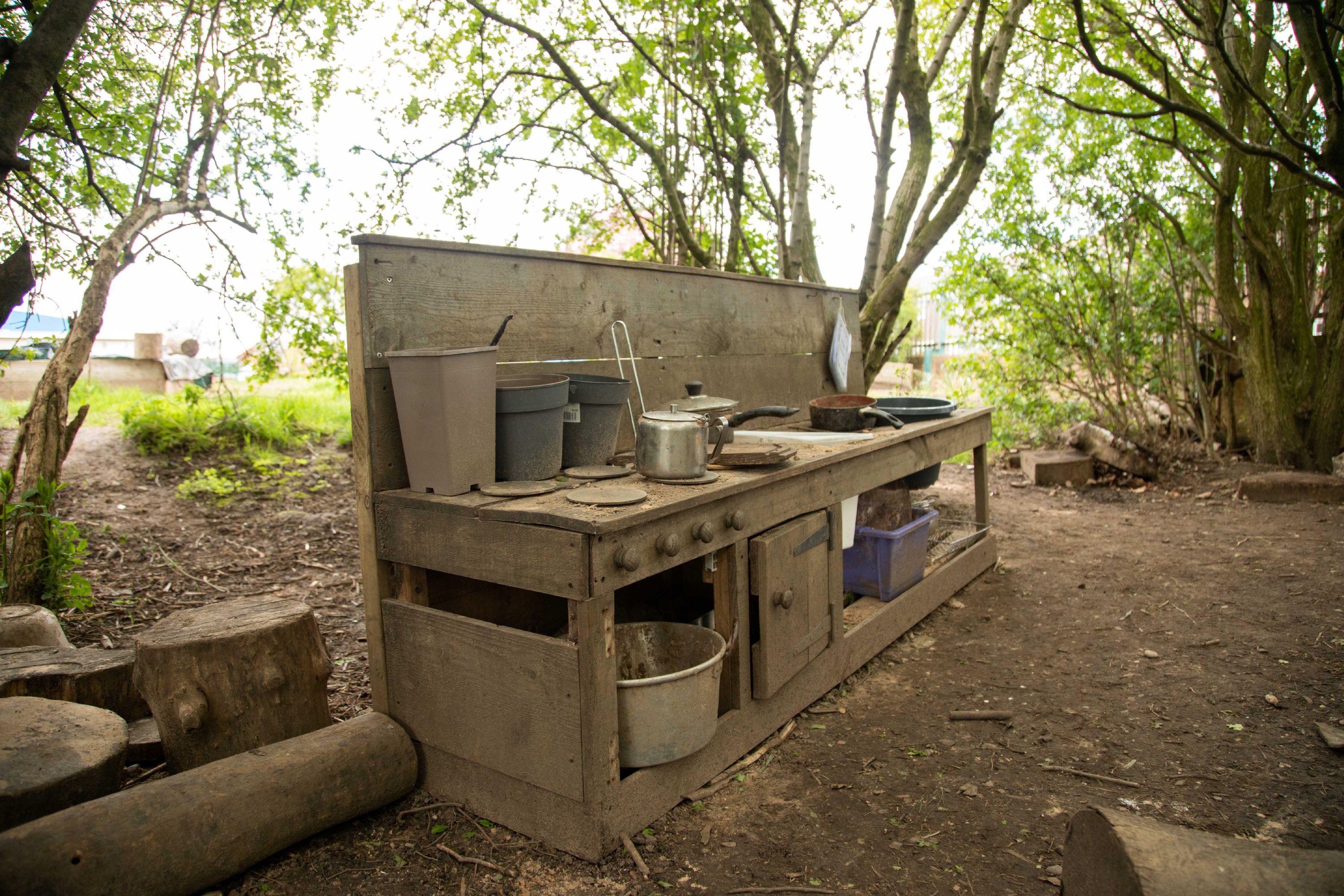 MUGA (a variety of different ball games)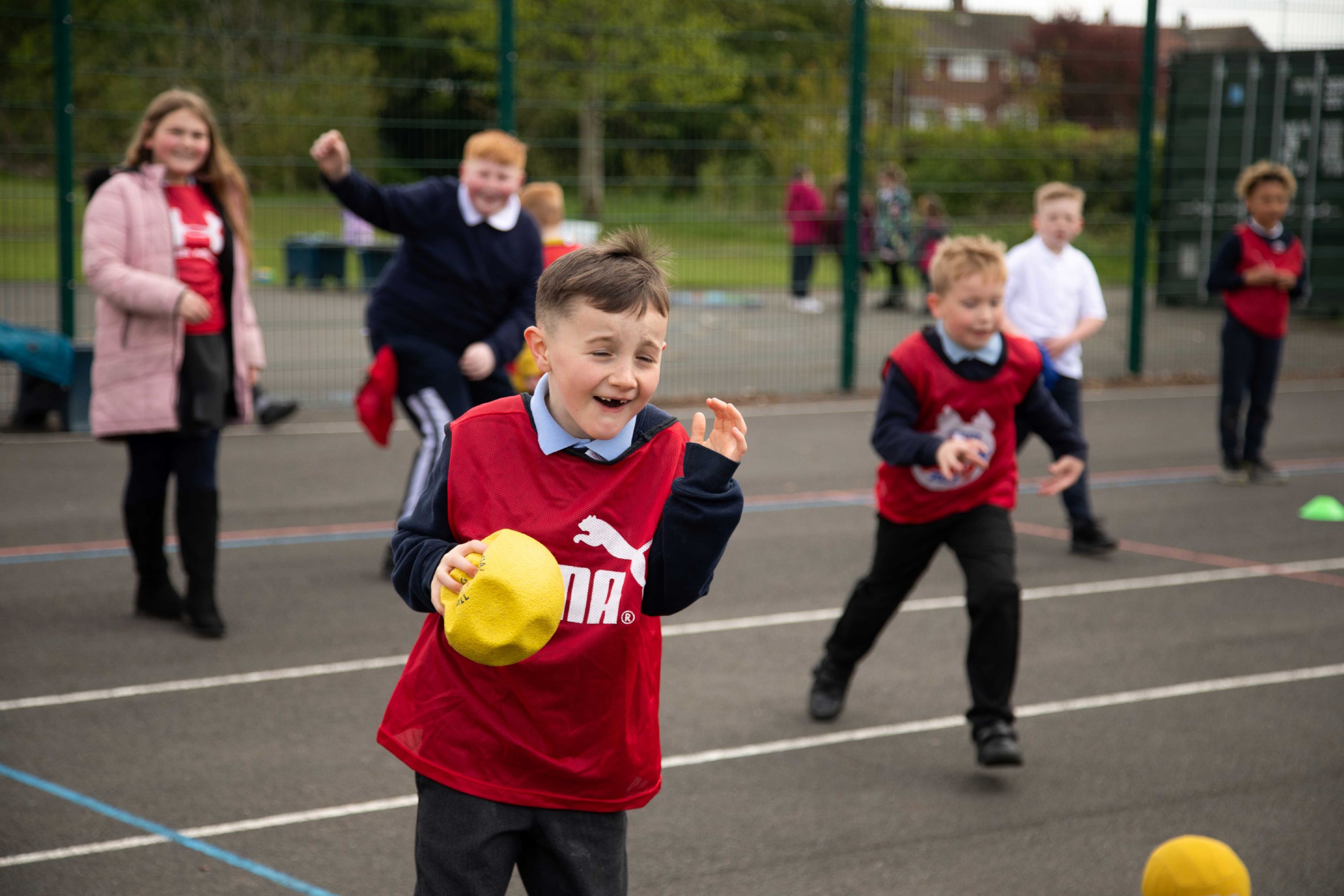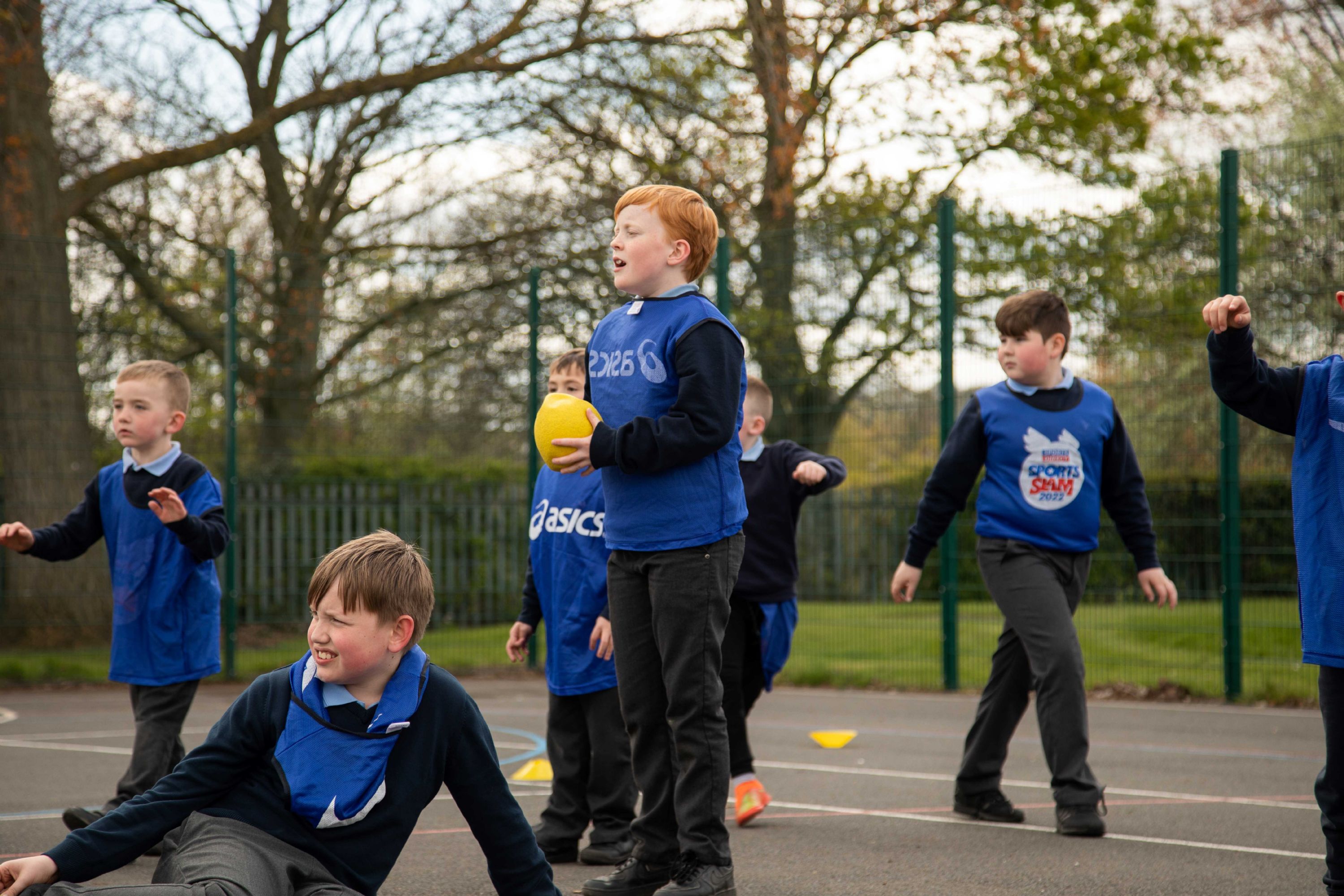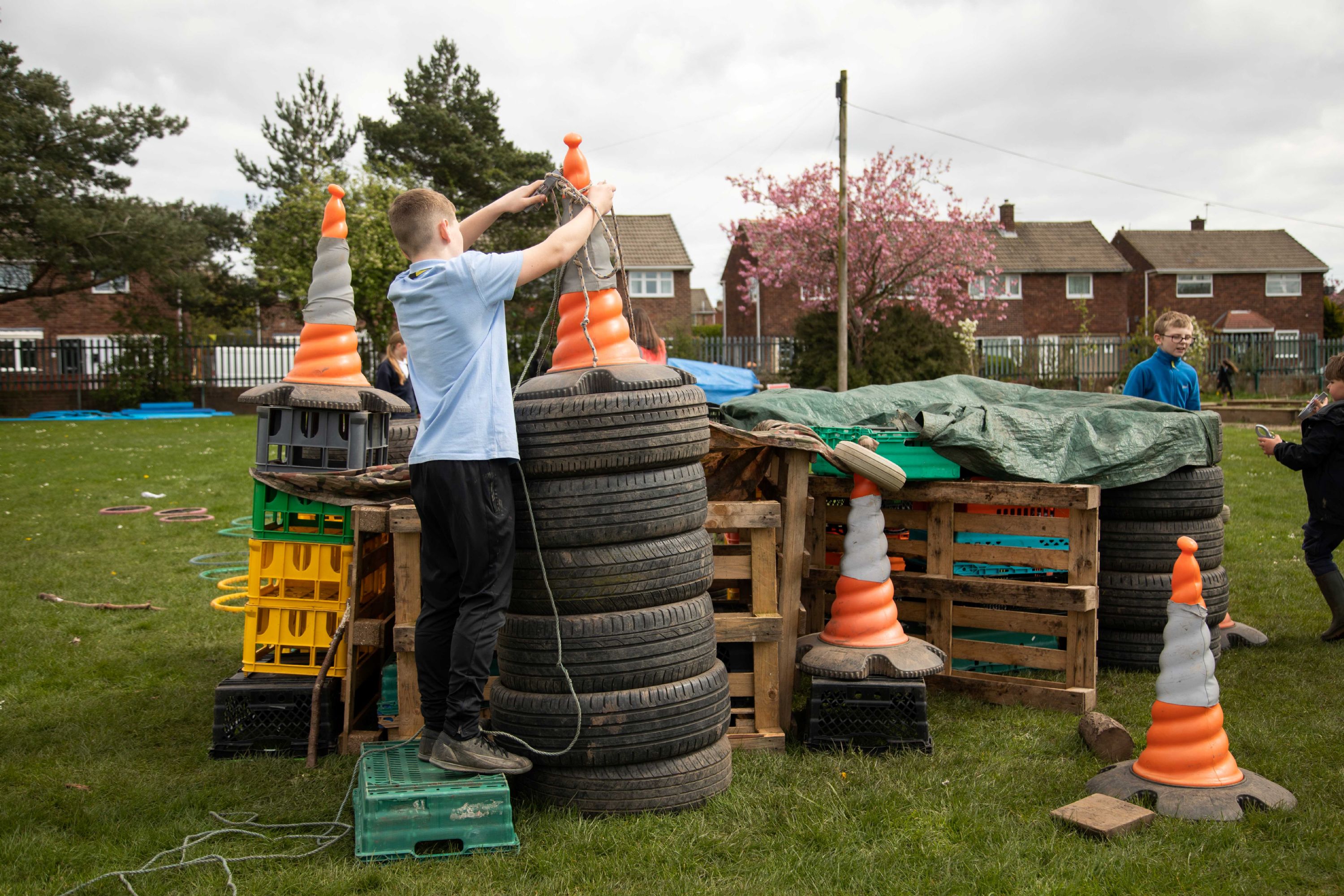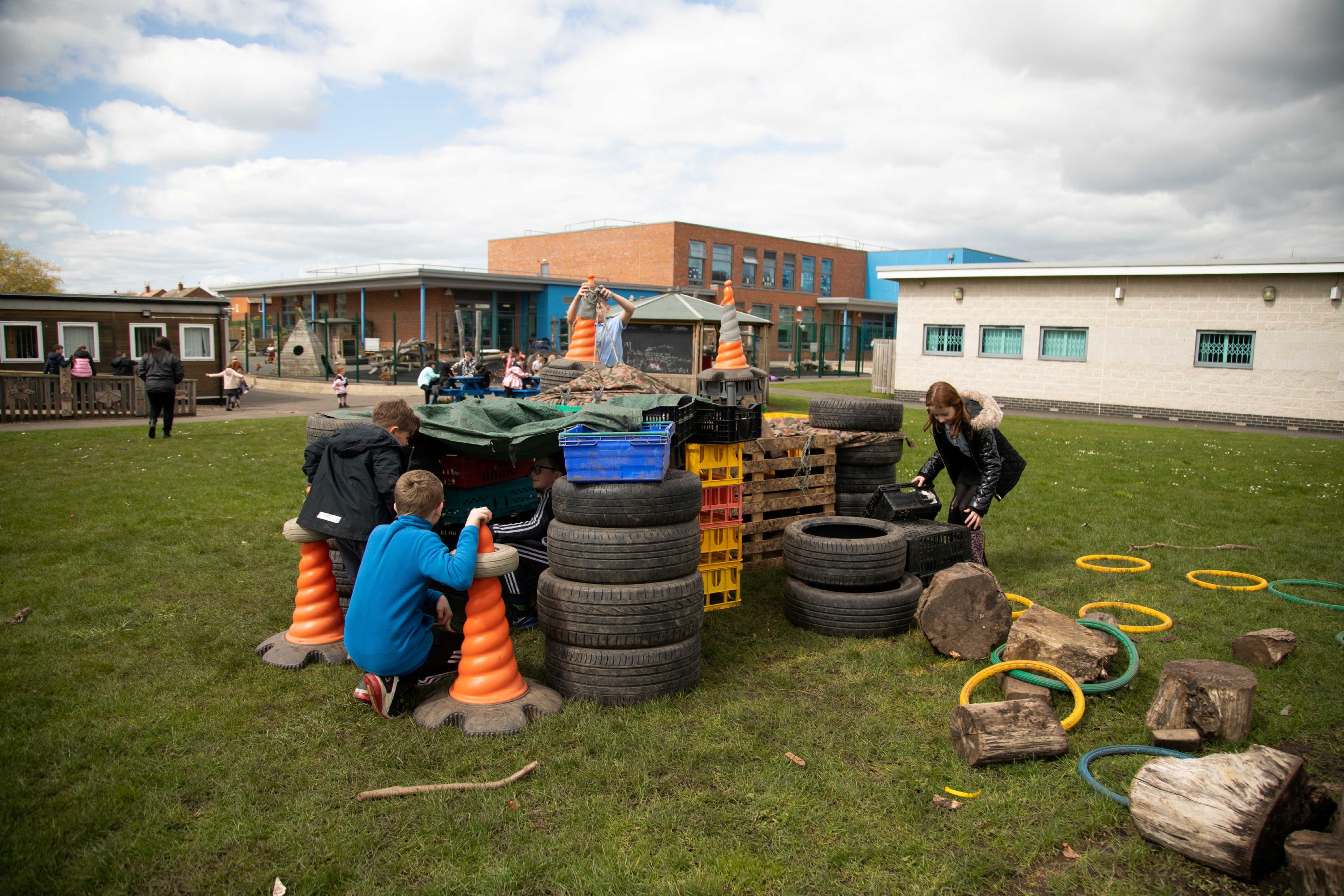 Yard (including quieter areas with table games, reading den, fixed play equipment and larger garden style games)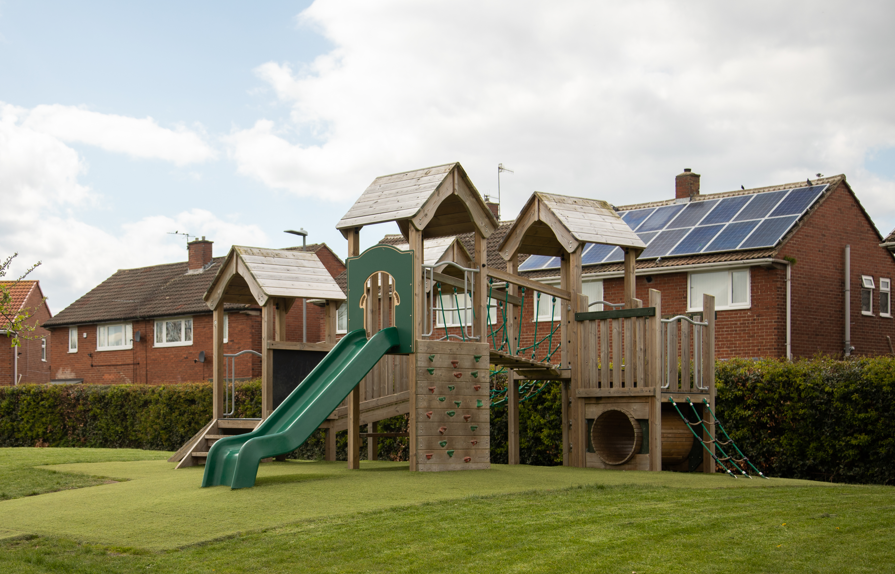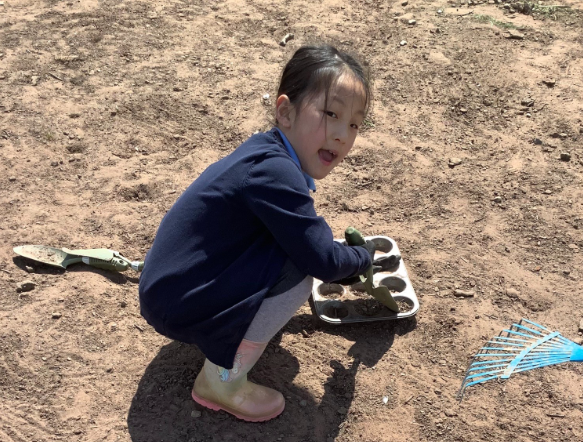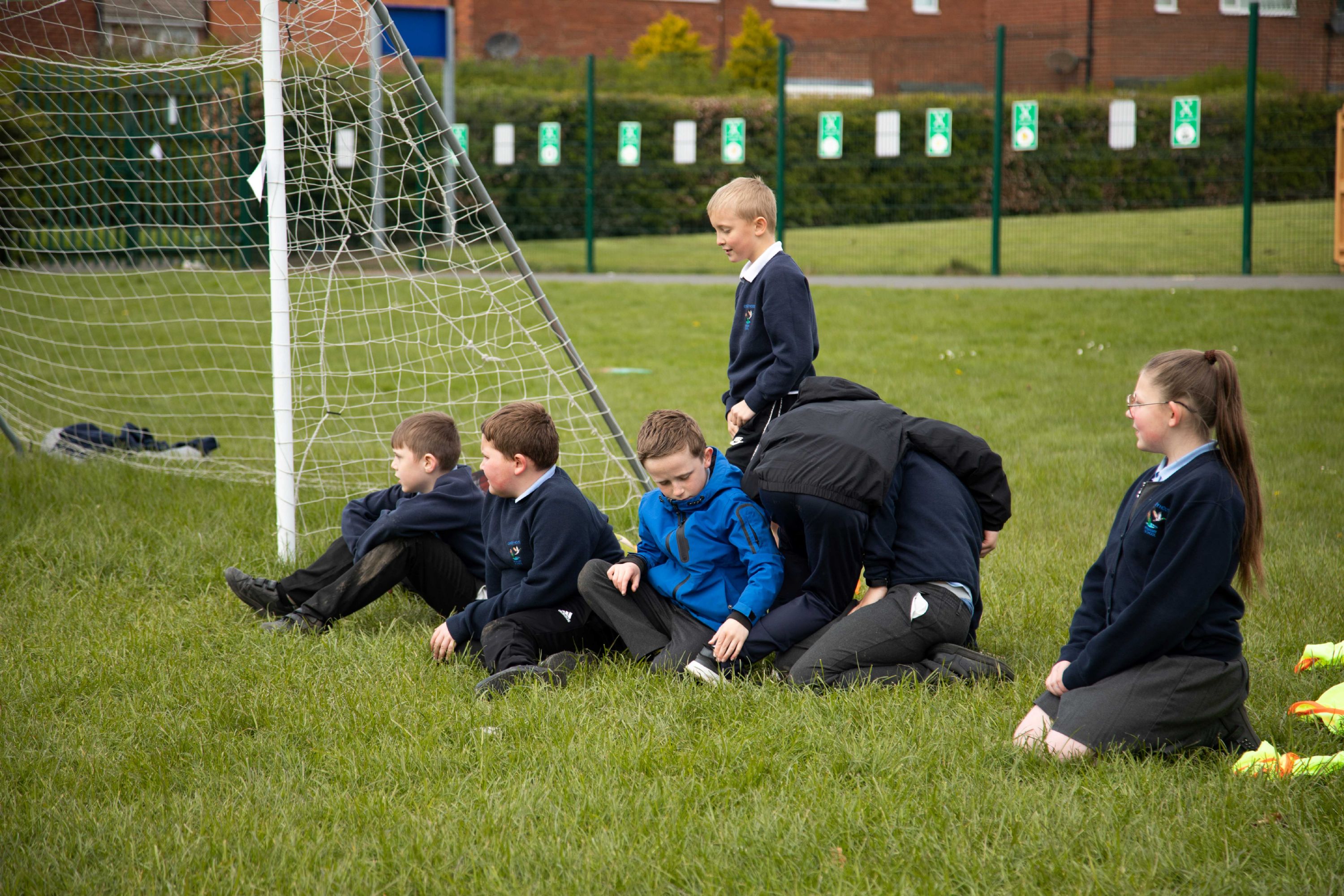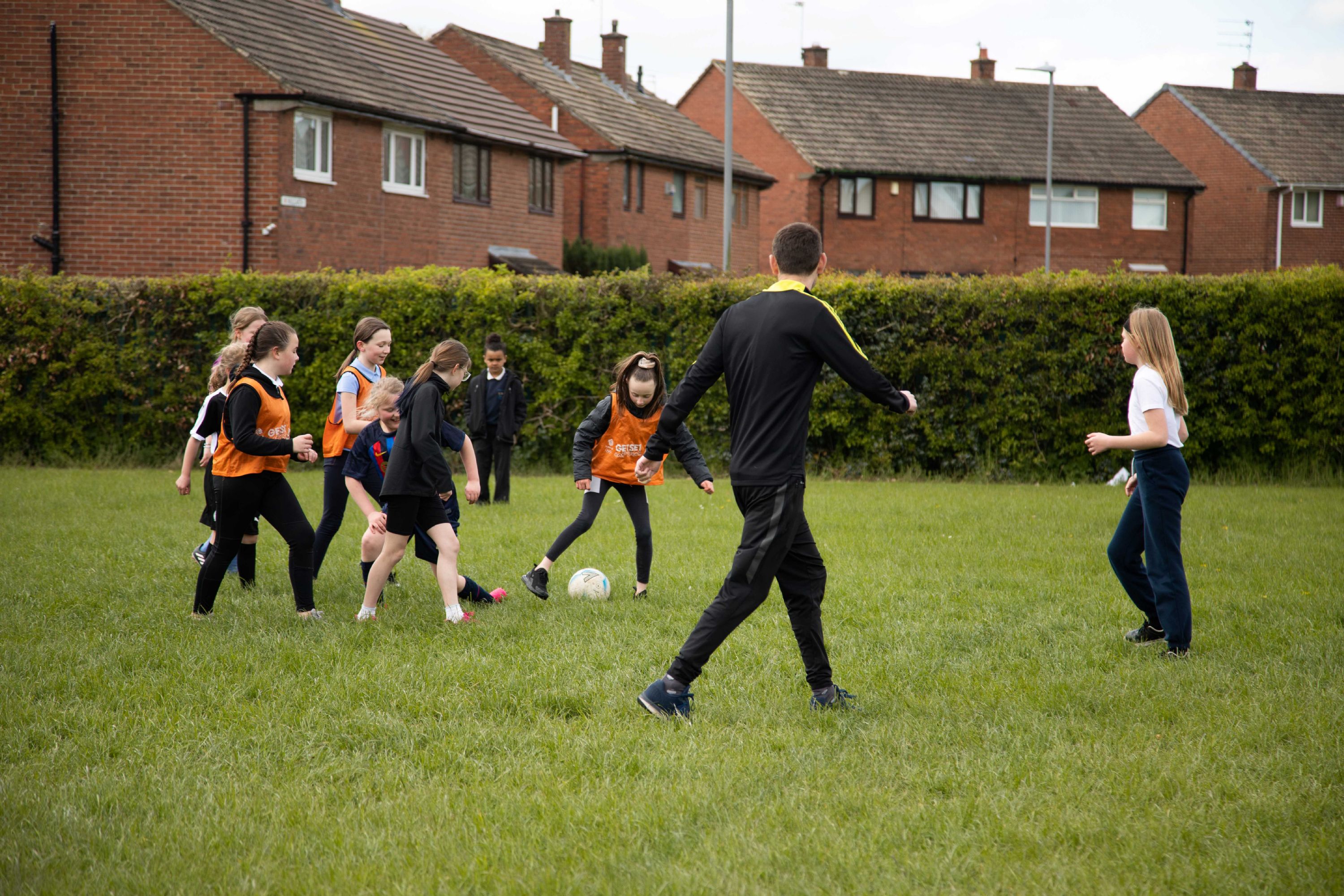 Creative Zones (including art and music)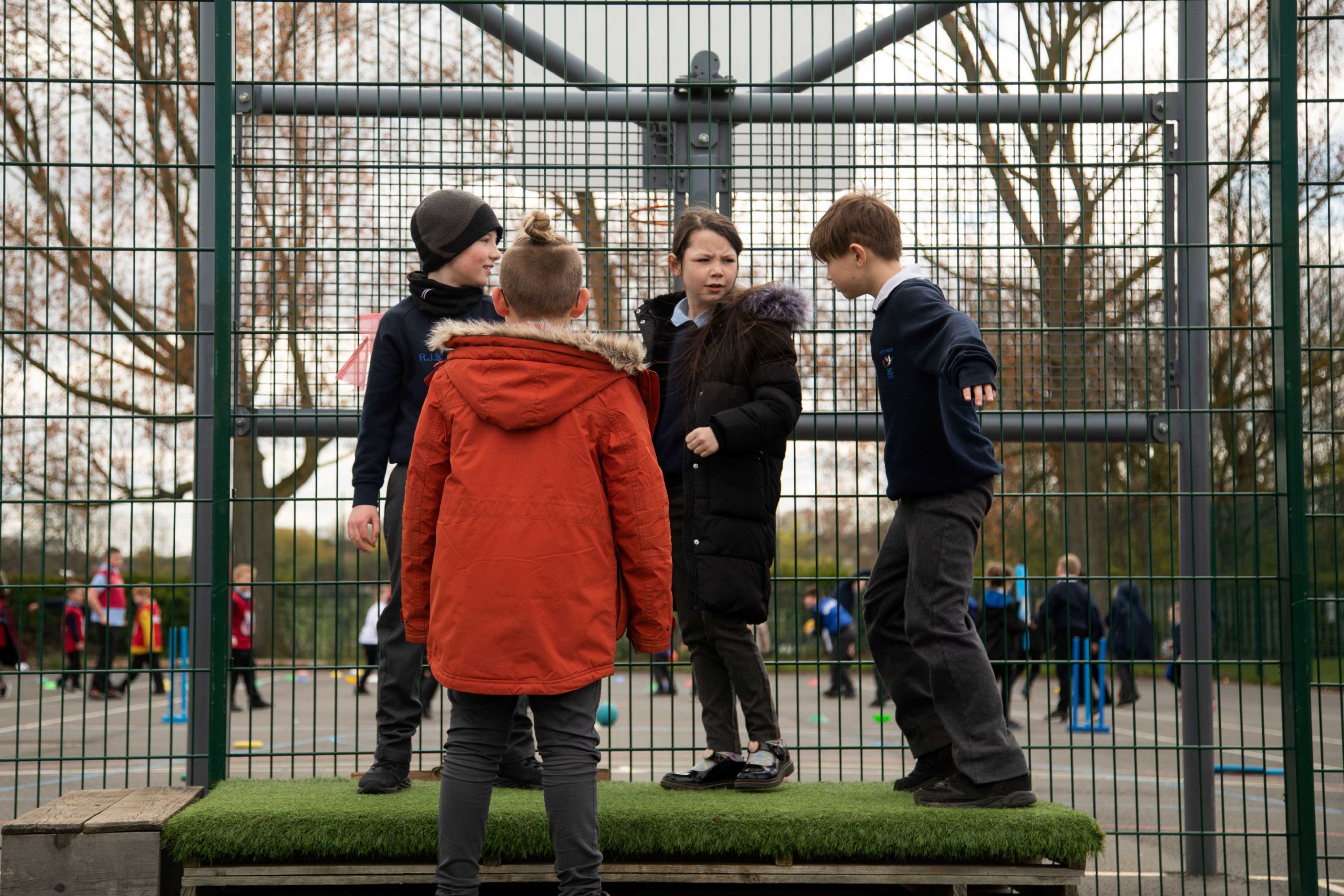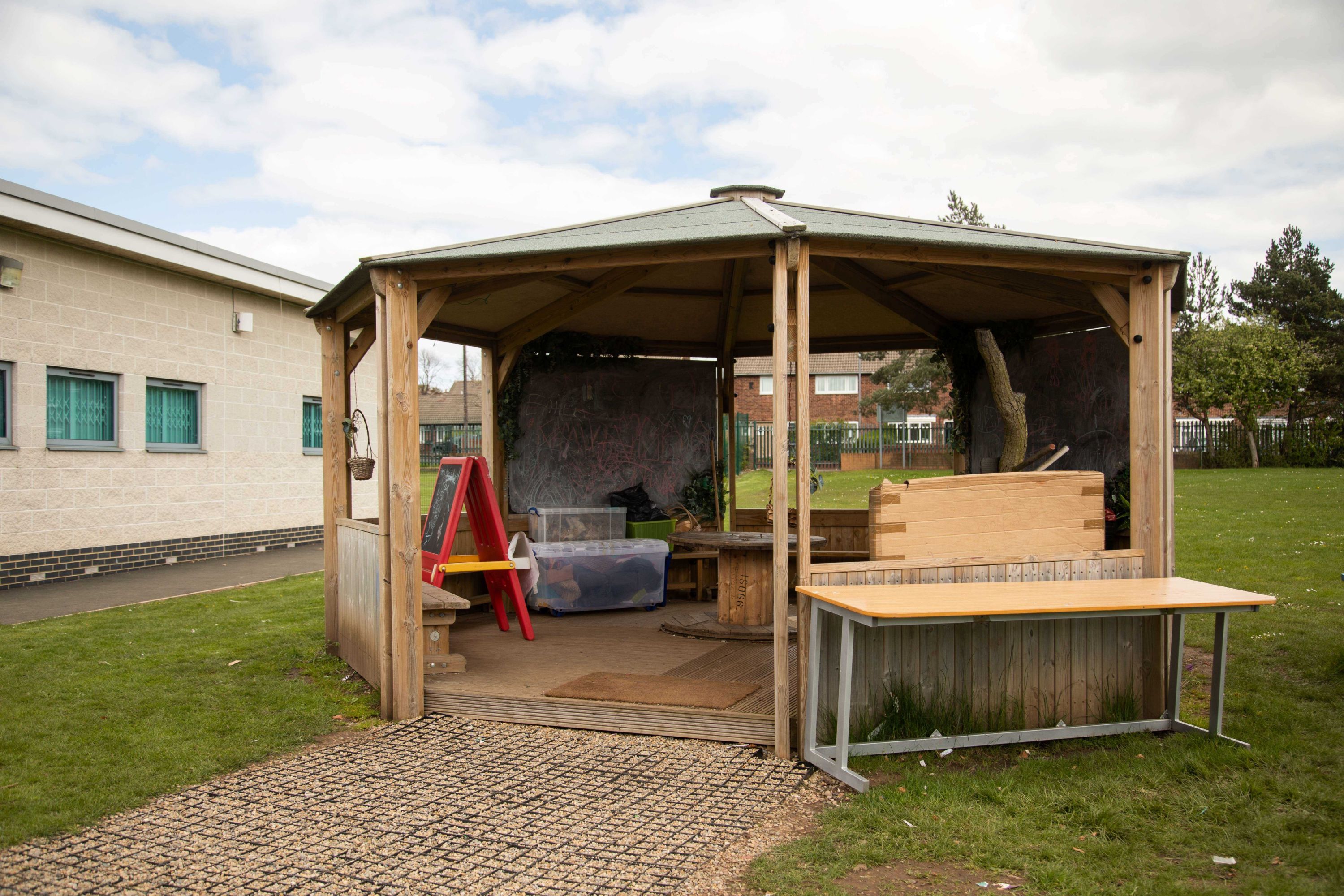 Look out as there's always new areas of interesting objects appearing across the school grounds.
Staff
Our staff have all undergone extensive training in both Play work and risk assessment to ensure the best possible play times for our children. You can find the play work principles here PLAY PRINCIPLES DOCUMENT
Play Ambassadors
Our amazing play ambassadors have undergone lots of training of different play types. They support children in their play as well as being an important part of gathering pupil voice on different factors that impact play. The Play Ambassadors were instrumental in helping to gather children's views and produce our play charter.
Please check out or Facebook page and our weekly newsletters for the latest exciting updates on new developments in our play as well as what innovative and creative things children are coming up with.
Donations
Many of our resources are donated by kind parents and members of the public. This helps us to make our play as sustainable as possible. We are always on the lookout for loose part including buggies, pans, traffic cones, fancy dress clothes, guttering or piping. Please contact the school office or speak to your child's class teacher if you have anything you could offer.
Further Information
For further details about our amazing playtimes please see the documents below. Our most recent OPAL adventures will be on Facebook and in the newsletter.